Hire Policy
H I R E   P R O C E D U R E   /   P O L I C Y
S E C U R E
We accept bookings several months in advance with a "first in, best dressed" policy. On our website you will find all our products for hire. Courier fees will be added to your booking cart totalling $12 for an overnight courier service with a prepaid return bag. There is an additional fee for Oversized orders, and for Rural or Saturday deliveries. Please call NZ Post to confirm that Saturday delivery services are available in your area. Rural rentals require at least 4 business days notice, otherwise we will not refund your order if the garment arrives late.


W E A R
Although garments are not brand new, we do everything we can to keep them in the most pristine condition. Please avoid wearing embellished clutches or jewellery that may snag the material, as all pulls in our fabrics are treated as permanent. Avoid dropping it too low on the dance floor, and stay far away from smoking areas, as all garments will tear from rough usage & burn from hot objects.
Please ensure that fake tan is dry before wearing or trying on the garment. Tanning solution is prone to settling in the garment and leaving permanent pink marks behind once the product is removed. Please be respectful of this rule, as charges will be enforced strictly, according to severity.
R E T U R N
After your event, all we need you to do is return your item back to us. We require you to put the garment inside the pre-paid return satchel and drop it at your nearest New Zealand Post Office by 4pm, the next business day to ensure it is received by the specified return date. Please make sure to hand it over the counter, as opposed to any other means, otherwise the garment will experience delays and you will be charged a late return fee. If the garment is returned late, we will charge a $25 fee for each day it was late. If the garment has not been sent after two business days, or does not give us enough time to prepare the garment before another booking, you will be charged another weeks rental fee. 
H O U S E   K E E P I N G   R U L E S
While hiring garments is a very affordable and fun service to use, sometimes things can go wrong in the process. Below are some housekeeping rules that outline what is required if something goes wrong with your hire.
W R O N G   S I Z E   /   D I S L I K E D   F I T
For our online customers we do our best with supplying you with as much information as possible in regards to the fit, style and length of our designs. As it is not possible for you to try our garments on before hiring, we are willing to exchange the garment you have ordered for another item for the same event date in the event that you are not in love with the fit or look of the garment on. This is conditional on the following conditions being met;
Communication is received by the Hire Society customer service team via email (thehiresociety@gmail.com) within 2 hours of receiving the dress. 
The garment must be unworn, undamaged and unwashed.
The garment is sent back to us on the same day that it has arrived to you
The matter is approved by the Hire Society customer service team - it is at our full discretion to approve or decline credit note requests, for whatever reason deemed fit and fair.
I N   T H E   U N L I K E L Y   E V E N T   O F   D E L A Y
To check regional delays within NZPost please click here.
Our parcels are sent through NZ Post via overnight courier parcels, which are trackable via the NZ Post website, (https://www.nzpost.co.nz) until they reach their specified destination. This is a fast and secure postage system that we trust for the safe arrival and return of our garments.
After your item is fulfilled by us and you receive the tracking number via email, it is your responsibility to ensure that the parcel arrives to you on time. We recommend tracking the package by turning on "delivery updates" on the parcel tracking page (https://www.nzpost.co.nz/tools/tracking/). You will then be emailed every time the parcel is scanned. If there are any delays in transit, we recommend calling Courier Post on 0800 268 743. 
If your item has made it to your local depot or is stuck at "ready for courier" we recommend you urgently call NZPost, as in some cases you are able to collect the parcel directly from your closest depot.
We, Hire Society, are not liable for postal faults, attempted deliveries, delays in shipping, misdirects, issues generated by redirecting a parcel (if the correct address has been printed) or any kind of shipping delay once the item is posted/ picked up by our courier. 
We do not offer refunds for garments that arrive late due to postal delays. Garments which arrive after the renters event date will however may be entitled to store credit, as decided on a case by case basis. Please email us if this occurs.
Renters who incorrectly select pick up instead of shipping, will not be offered any form of compensation if the garment does not arrive to them in time. Please carefully select your shipping option, and double check this on your order confirmation.
By agreeing to our rental agreement you exempt us from any liabilities due to postal delays.
L A S T   M I N U T E   /   M O R N I N G   E V E N T S
We do not offer refunds OR store credits for orders placed on the Wednesday, Thursday or Friday prior to weekend rentals OR orders placed less that 3 days in advance to the rental period start date as we were not given enough time to ensure these were sent earlier to avoid potential delays.
Additionally, if you require the garment for an event that starts in the morning, or you are travelling away from your postal address prior to your event, please email us immediately after booking so we can ensure that the item gets to you the day before. If you fail to do so, and we are unable to get the garment to you in time for your booking, we do not issue refunds, or store credits. 
W E E K D A Y   O R D E R S
Most items are received back to Hire Society on Tuesdays and posted out to you on Wednesdays. If the item does not arrive in time for the event date you provided to us, we may provide store credit for the cost of the item minus the cost of postage, provided that the item is returned the same day it is delivered to you. If you are worried about your item arriving on time for a weekday, please email us at thehiresociety@gmail.com, as it is easier to provide timelines on a case-by-case basis.

If you are booking for a Monday or Tuesday, we will aim to send the garment before the weekend prior. If you are making an order after Wednesday 2pm for the following Monday or Tuesday, please select the "Saturday Delivery" option at checkout, as post does not move over the weekend otherwise. 
L A T E   /   U N R E T U R N E D   I T E M S
Hire Society relies on timely returns. Garments are often consistently booked out and delaying the return of a garment breaches our hire policy, as it can inconvenience subsequent customers. No-one wants to be left without an outfit for their event. If garments are not returned on the agreed return date, the hire fee will be charged again, each week, until the garment is received.
If the garment is returned late, we will charge a $25 fee for each day it was late. If the garment has not been sent after two business days, or does not give us enough time to prepare the garment before another booking, you will be charged another weeks rental fee. 
If you have been sent an invoice for a late return charge, you must pay the invoice by the due date reflected on the invoice, otherwise we will charge a rate of 5% of the invoice cost for each day that payment remains outstanding following the due date.
In the case that a garment is not returned at all, due to it being stolen, lost or kept by the hiree, the full RRP will be charged on top of the hire price that was paid. This will be enforced where the garment has not been received within 14 days from the return date. 
D A M A G E D   /   S O I L E D   G A R M E N T S
Our biggest piece of advice when wearing a hire garment is to treat it as if it were your own. 

In the situation the garment is damaged while in your care, the best thing to do is to not stress and notify us as soon as possible so we can come up with a quick solution. The matter must be emailed through to thehiresociety@gmail.com, as soon as you notice the damage, not after the return of the garment. This helps us to make a preliminary assessment regarding the extent of the damage, and make appropriate changes to any subsequent orders.
The following rules apply to damaged garments:
If the garment needs to be dry-cleaned, a drycleaning fee will be charged. (Please do not try and wash stains out yourself to save money - washing will change the consistency of the fabric and this will incur an extra charge, or full replacement fee). 
If the garment has been damaged and requires extra attention to be repaired, (for example, but not limited to - a zipper needs fixing, strap replacement or hem taken up as a result of damage, heavy fake tan stains), a minimum fee of $50 will be charged. This fee will increase in proportion to the extent that the damage has shortened the overall rental life of the garment. (E.g. damage that has halved the rental life of the garment will incur a 50% charge of the RRP)
If the damage to the garment means that it cannot be repaired within 1 business day, you will be charged an extra weeks rental fee while the garment is out of operation. 
In order to recover lost profits where a garment has been damaged/needs replacing and cannot be rented out during this period, Hire Society reserves the right to charge 1x additional rental fee for every 5 business days that a resolution, and/or payment, has not been made, in addition to any other damage/replacement/late return fees you have incurred.
If the damage on the garment means it cannot be used again for hire, 100% of the current item value is charged. Sufficient evidence of either the retail price, or the current market value of the dress will be provided - you will be charged whichever is higher. You will not get to keep the garment unless arrangements are made for you to buy the dress after you have paid the retail price for the dress that has been damaged beyond repair. Any charges will be discussed with the hiree before processing.
As students ourselves, and as humans who have otherwise suffered through financial hardship, we are incredibly understanding about being unable to pay the full debt immediately, and we are more than happy to work with you on creating a payment plan to suit your financial situation.

However, in the event that you refuse to cooperate with Hire Society, including, but not limited to, ignoring communication efforts, making false statements about the incident or payments made, or refusing to pay for damage, we reserve the right to refer the matter to BayCorp Limited. This can affect your credit rating score for the next five years, limiting your ability to apply for credit cards, house loans and any other financial support. 
Any legal fees or debt collection fees incurred by us in collecting the debt will be added to your repayment schedule. 
P L E A S E   N O T E
Our services may only be used by members who are 16 years and older, and who are able to form legally binding contracts under applicable law. If you are using our Services, registering with our website, or creating an account in order to use the Services we provide, you represent and warrant that: (a) you are at least 16 years old, (b) you are located and reside in New Zealand, and (c) all registration information you submit is truthful and accurate.
Individuals under the age of 16 must at all times use our services under the supervision of a parent or legal guardian who is at least 18 years of age. If you are a parent or legal guardian agreeing to these terms for the benefit of a child under the age of 16, you are fully responsible for his or her use of the services and the rental or purchase of any Products, including all legal liability he or she may incur under this contract. Parents, please enter YOUR number and email under the contact details for the order so that we can contact you directly if anything were to go wrong prior to, or following, your return of the garment.
When placing and fulfilling a hire booking it constitutes as an agreement to the following terms and conditions and the above hiring procedure;
T E R M S   A N D   C O N D I T I O N S 
We cannot hold garments.
Orders cannot be cancelled once processed.
All customers are liable for the full market value price of the hire garment while it is in their possession.
Rented garments are only to be worn by the stated renter. 
Total payment is required to be paid in full to secure your booking and is non-refundable (unless there is a fault with the garment).
Any disputes for a return, refund, replacement, faulty or incorrect order must be discussed, resolved and approved by the Hire Society team.
All approvals for credit notes, and application of late return, repair or replacement fees are at the discretion of the Hire Society team.
Hire Society reserves the right to reject an order for any reason, at any time.
All postage is non-refundable.
Failure to supply the correct information regarding your details is not at the fault of Hire Society.
Hire Society is not liable for any loss, damage, or delay that the parcel may incur.

­­­­­­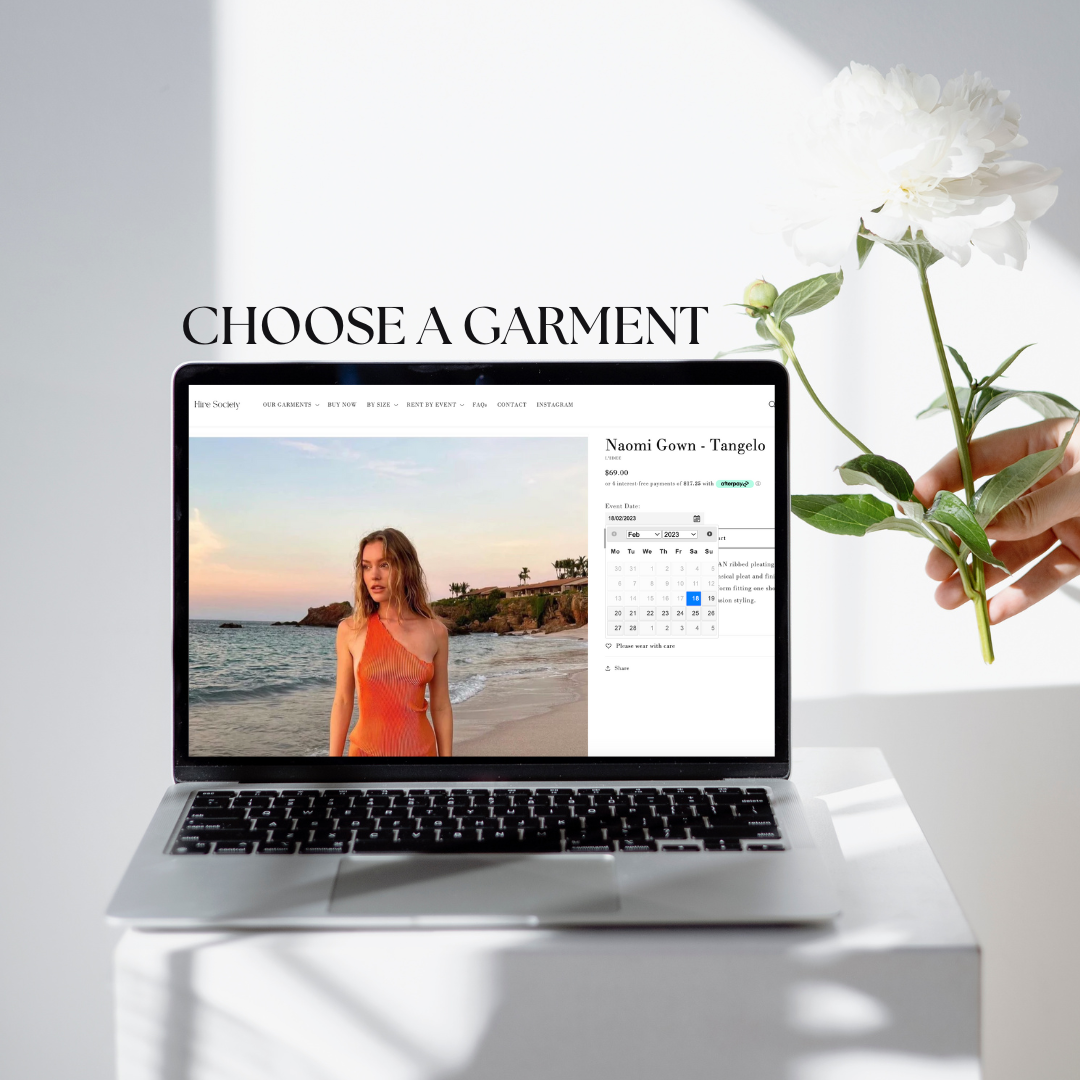 1) Select
Browse through our wide range of designer dresses. Once you have found the perfect dress for your event, use the calendar to select the date you will be wearing the garment. Add the garment to your cart to continue with the booking.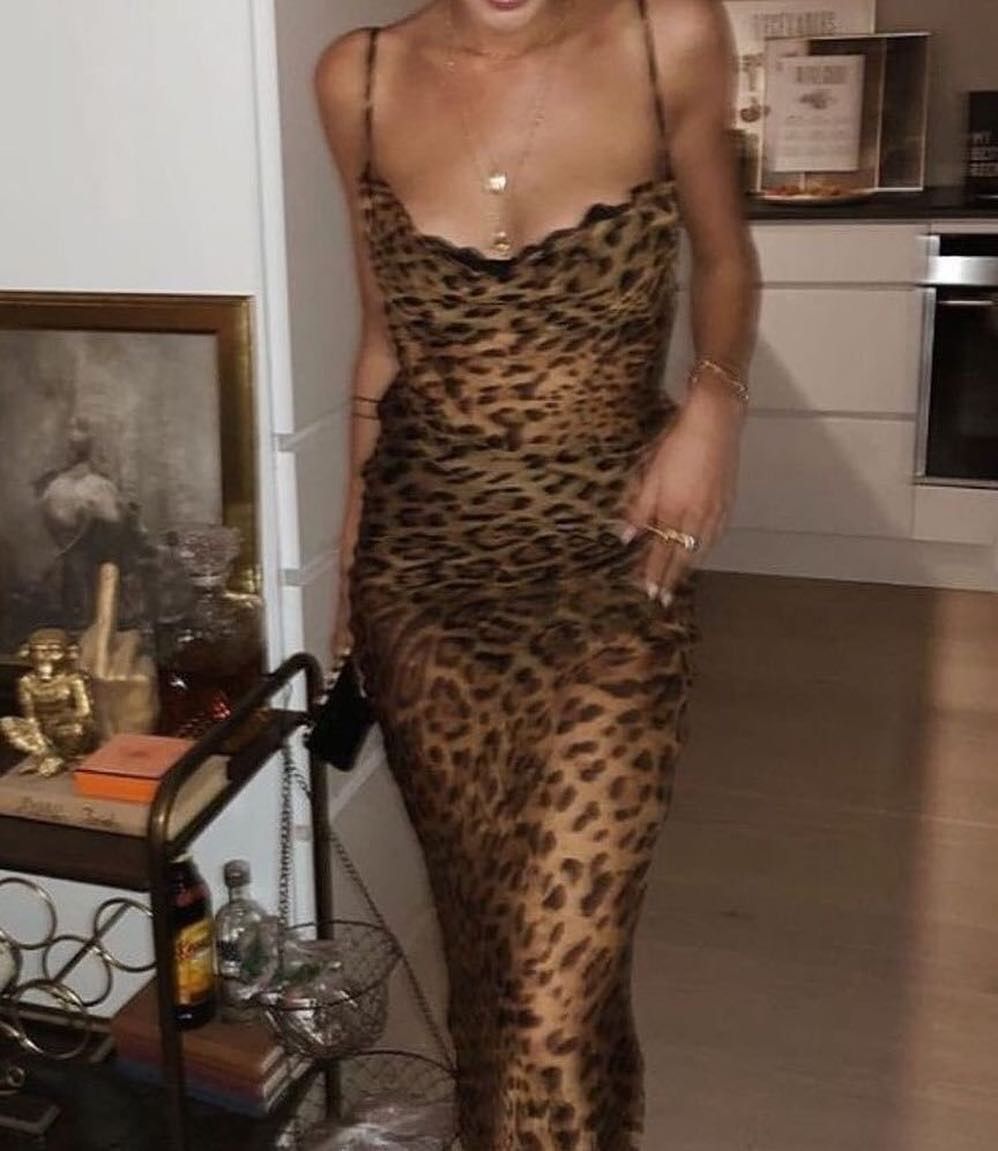 2) Book
Book the garment using your preferred payment method at checkout.
Your booking is confirmed when you successfully checkout and you will receive an order confirmation number via email - leave the rest up to us!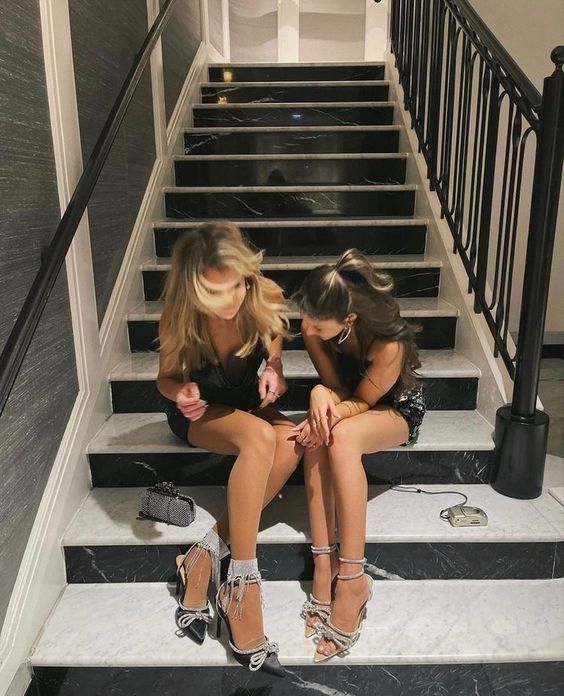 3) Wear
We will ship the garment to you using our overnight courier service, and you will receiving a tracking number via email once posted. Our customers usually receive the garment 1-3 business days prior to their event.
Most of all - enjoy wearing the dress and have a great time at your event!
Make sure you get a snap and send it through to us to repost on our instagram - @hiresocietynz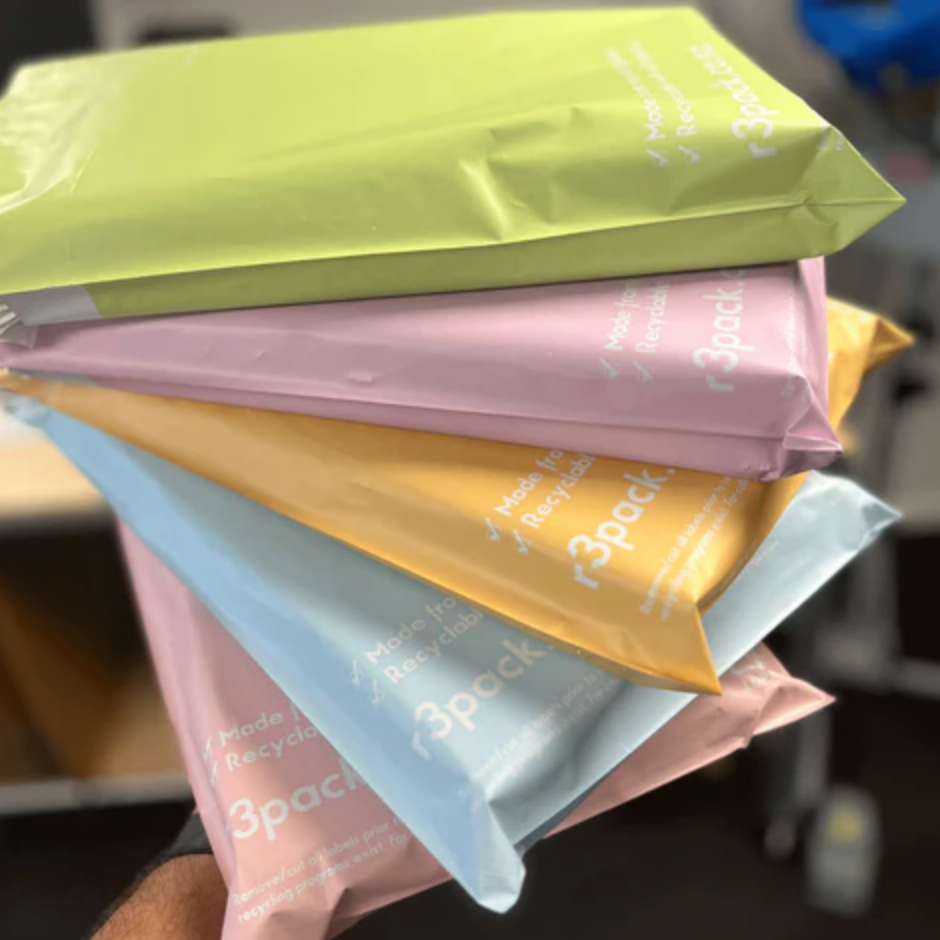 4) Return
After your event, all you need to do is return your item back to us the following business day. Simply place the garment inside the pre-paid return satchel included in your order, and hand it over the counter at your nearest New Zealand Post Office. Please do NOT return using the drop boxes or letterboxes outside the store as this will delay the return.
Find your closest NZ Post store